Conference Description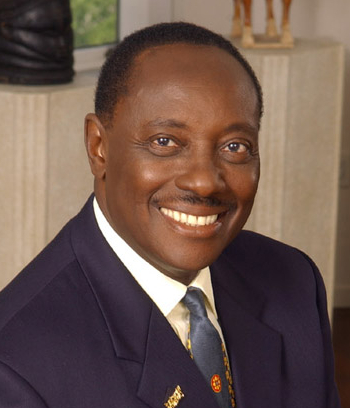 Dear members of the community:

In the past several years, the United States has been weathering the perfect economic storm – the deficit financing of two wars, a national recession, the near collapse of the U.S. financial system, increasing government debt, high unemployment, a diminished manufacturing base and contracting credit markets. The convergence of these factors is burdensome to all Midwestern states, but they are especially threatening to Michigan's future. And some analysts predict that the worst is yet to come.

FOCIS is pleased to present, The Michigan Economy: Will it Get Better? Can it Get Worse? a day-long symposium exploring issues that hinder growth in Michigan's economy and analyzing factors that could energize our long-awaited recovery. The program features a variety of speakers and panelists including Alice Rivlin, senior fellow in Economic Studies at the Brookings Institute. Our presenters, who include experts in policy analysis, authorities in economic development and business executives, will lead candid discussions on national and state policies, ways to take advantage of a knowledge-based marketplace and the role of government in promoting and securing economic prosperity.

Scheduled presenters include:
Sandy Baruah, president and CEO, Detroit Regional Chamber
Michael Belzer, associate professor, WSU Department of Economics
Lori Blaker, president and CEO, TTi Global
James Duderstadt, director, the Millennium Project, University of Michigan
Michael Finney, president and CEO, Ann Arbor Spark
Lou Glazer, president, Michigan Future Inc.
David Hollister, president and CEO, Prima Civitas Foundation
Daniel Howes, business columnist, Detroit News
Judy Johncox, director of business services, TechTown
Mary Kramer, publisher, Crain's Detroit Business
Joseph Lehman, president, Mackinac Center for Public Policy
Ben Maibach III, chairman and CEO, Barton Malow Company
Greg Main, president and CEO, Michigan Economic Development Corporation
David Marvin, executive vice president of Middle Market Banking, Comerica Bank
Susan Mosey, president, University Cultural Center Association
Michael Poulos, president and CEO, Michigan First Credit Union
Ken Rogers, executive director, Automation Alley
Doug Rothwell, president and CEO, Business Leaders for Michigan
Robert Slattery, president, Midtown Development Group
William Testa, vice president and director of regional programs, Federal Reserve Bank of Chicago
I encourage business, lending and manufacturing professionals and entrepreneurs to attend. I also encourage community leaders, trade association and interest group representatives to participate. Attendance is complementary, but space is limited and registration is required.
I hope to see you there.
Sincerely,

Irvin D. Reid
Director, FOCIS
Eugene Applebaum Chair
in Community Engagement


RSVP HERE