Women in the Workplace
March 7, 2018
#MeToo and Time's Up: The Future of Feminism?
FOCIS 10th Anniversary Lecture Series: What in the World is Going On?
The Forum on Contemporary Issues in Society (FOCIS) will host "Women in the Workplace" from 10:30 a.m. 12:30 p.m. on Wednesday, March 7, in Community Arts Auditorium. The event will feature a keynote presentation and panel discussion. 

Gloria Steinem
world renowned feminist, journalist and activist
About the Speaker
Social activist, journalist and commentator Gloria Steinem has been an outspoken champion of women's rights since the 1960s. She helped create New York and Ms. magazines, collaborated in the formation of the National Women's Political Caucus, and is the author of many essays and best-selling books. Steinem has devoted much of her career to the advancement of social causes affecting women and girls. The many organizations she founded or helped create include the Women's Action Alliance, a national information center specializing in nonsexist, multiracial children's education, and the Ms. Foundation for Women, a multiracial, multi-issue fund that supports grassroots projects to empower women and girls. Her work for print and broadcast media has brought her considerable recognition including the James Weldon Johnson Award for Journalism, an Emmy Citation for television writing, a Lifetime Achievement Award from the Society of Professional Journalists and the University of Missouri School of Journalism Award for Distinguished Service in Journalism. In 2013, President Obama awarded Steinem the Presidential Medal of Freedom, the nation's highest civilian honor. 
Program Agenda
10:30 a.m. Welcome & Opening Remarks
10:45 a.m. Speaker's Presentation
11:15 a.m. Panel Discussion
11:45 a.m. Moderated Q&A
12:15 p.m. Closing Remarks
12:30 p.m. Event Concludes
Moderator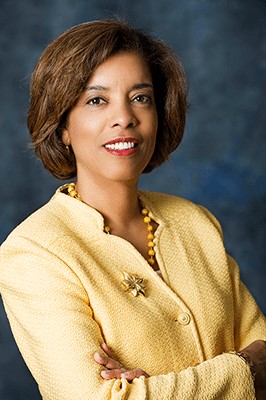 Pamela Trotman Reid
WSU Senior Scholar
President Emerita, University of Saint Joseph
Panelists

Lilia Cortina
Professor of Psychology and Women's Studies
University of Michigan

Georgia T. Chao
Professor of Management
Michigan State University
 
Event Location
Community Arts Auditorium is in the Community Arts Center on Wayne State's main campus at 450 Reuther Mall. Convenient building access is available from Reuther, Gilmour or Gullen malls and from Cass Avenue. Please click here for driving directions. Visitor parking will be available in Parking Structure 1 on Palmer Street, just west of Cass Avenue. 
To Attend
Don't miss this event. To register to attend CLICK HERE