About Robert Reich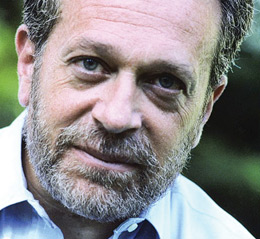 Robert B. Reich is Professor of Public Policy at the Goldman School of Public Policy at the University of California at Berkeley. He has served in three national administrations, most recently as secretary of labor under President Bill Clinton.
He has written thirteen books, including The Work of Nations, the best-sellers The Future of Success and Locked in the Cabinet, and his most recent book, Aftershock: The Next Economy and America's Future. His articles have appeared in the New Yorker, Atlantic Monthly, New York Times,Washington Post, and Wall Street Journal. Mr. Reich is co-founding editor of The American Prospect magazine. His weekly commentaries on public radio's "Marketplace" are heard by nearly five million people.
As the nation's 22nd secretary of labor, Reich implemented the Family and Medical Leave Act, led a national fight against sweatshops in the U.S. and illegal child labor around the world, headed the administration's successful effort to raise the minimum wage, secured worker's pensions, and launched job-training programs, one-stop career centers, and school-to-work initiatives. Under his leadership, the Department of Labor won more than 30 awards for innovation. A 1996 poll of cabinet experts conducted by the Hearst newspapers rated him the most effective cabinet secretary during the Clinton administration. In 2008, Time Magazine named him one of the ten most successful cabinet secretaries of the century.
Robert Reich received his B.A. from Dartmouth College, his M.A. from Oxford University where he was a Rhodes Scholar, and his J.D. from Yale Law School.