About Marc Freeman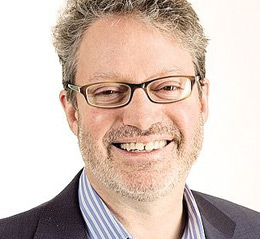 Marc Freedman is CEO and founder of Civic Ventures, a think tank on boomers, work and social purpose. He spearheaded the creation of Experience Corps, now one of America's largest nonprofit national service programs engaging people over 55, and The Purpose Prize, which annually provides five $100,000 prizes to social innovators in the second half of life.
Freedman was described by The New York Times as "the voice of aging baby boomers who are eschewing retirement for … meaningful and sustaining work later in life," while The Wall Street Journal stated, "In the past decade, Mr. Freedman has emerged as a leading voice in discussions nationwide about the changing face of retirement."
He is the author of The Big Shift: Navigating the New Stage Beyond Midlife, published in April 2011, which The New York Times called "an imaginative work with the potential to affect our individual lives and our collective future."
His earlier books include Encore: Finding Work That Matters in the Second Half of Life (praised as "wonderful" and "highly recommended" by Library Journal); Prime Time: How Baby Boomers Will Revolutionize Retirement and Transform America (hailed by The New York Times as an "inspiring, informative, mind-opening book"); and The Kindness of Strangers: Adult Mentors, Urban Youth, and the New Voluntarism (called "the definitive book on the [mentoring] movement" by The Los Angeles Times).
Recognized by Fast Company magazine in 2007, 2008 and 2009 as one of the nation's leading social entrepreneurs, Freedman is widely published and quoted in the national media and has been honored with numerous awards and fellowships, including an Ashoka Senior Fellowship, the Maxwell A. Pollack Award of the Gerontological Society of America and membership in the Innovators Network of The Japan Society. The NonProfit Times named him one of the 50 most powerful and influential individuals in the nonprofit sector in 2010. Civic Ventures and Freedman received the 2010 Skoll Award for Social Entrepreneurship at Oxford University in April 2010.
A high honors graduate of Swarthmore College, Freedman has an M.B.A. from Yale University and was a Visiting Research Fellow of Kings College, University of London. He lives with his wife and children in the San Francisco Bay Area.